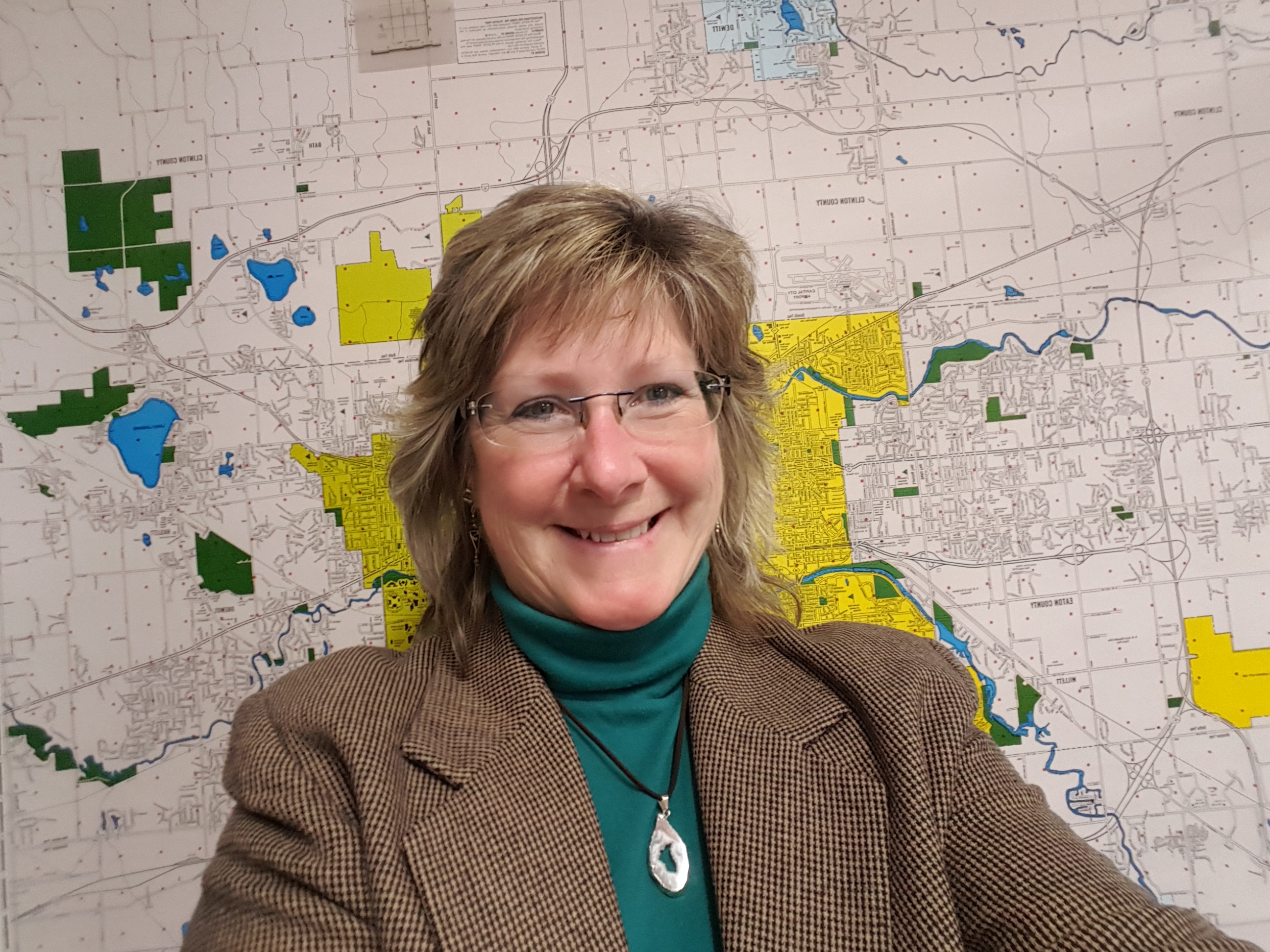 Ingham County Land Bank announces new leadership - Seasoned Land Bank manager to lead team into next phase.
This past December, the Ingham County Land Bank Board of Directors named the organization's former grant and procurement manager, Roxanne Case, as executive director. Case, who has been with the Land Bank since 2010, served as interim director since June, 2019.
In this new role, Case's goal is to streamline latent processes and move the Land Bank into future developments. In keeping with the Land Bank's mission of creating place, community and opportunity, she plans to continue renovation projects for affordable homeownership, grow the garden program to help provide more resources to fresh food and find innovative solutions for mixed-use commercial redevelopment.
"In the beginning months of working for the Land Bank, I realized the ultimate goal would be to work myself out of a job," said Case. "That's not usually what a person thinks when they're newly employed, but ideally, if every person could pay their property taxes, we wouldn't have foreclosures, which would ultimately make the Land Bank obsolete. Unfortunately, that's not the reality for many of our residents, and so we work to make this county authority and strategic economic tool support growth and investment in the community to the best possible extent."
Case is well-positioned for success, having worked in a variety of leadership roles at the Land Bank for nearly 10 years. She has deep knowledge of the Neighborhood Stabilization Program, and has served as demolition coordinator, grant manager and procurement manager. In 2015, she led the team in the successful Hardest Hit Blight Elimination program, overseeing 384 demolitions, asbestos removal from 324 structures, removal of 366 trees, 211 curb inserts and 273 sidewalk section replacements. As a result, nearby homes increased in value and neighborhoods became safer.
The Ingham County Land Bank was created in 2005 to return tax reverted, purchased and donated land to productive use. Today, the Land Bank works with neighborhood groups, agencies, organizations and developers to restore properties as neighborhood assets. The Land Bank sells some vacant lots as side lots to next door neighbors, builds new homes as in-fill development on others, and supports community gardens and urban agriculture. It rehabs some properties for sale or rent at either affordable housing or market rates, and sells other properties to private sector developers and investors for new construction or rehabilitation.
Land banking is a strategic economic tool that supports growth and investment within the community. Dedicated to improving the quality of neighborhoods and strengthening Greater Lansing, the Ingham County Land Bank was created in 2005 to return tax reverted, purchased, donated and unclaimed land to productive use. For more information, visit inghamlandbank.org.